Blackfriars Movers will move you with a smile in EC4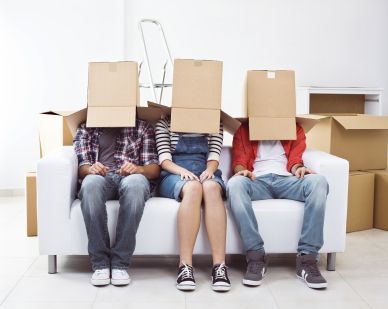 If you require Blackfriars Removals Services then it is only normal to expect that you will be getting the absolute best for your money. However, one thing you shouldn't have to pay for is politeness. Manners, as we all know, cost nothing.
At Blackfriars Removals we take particular pride in the excellence of our staff. We know that removals can be highly stressful and we do all we can to alleviate that stress. Blackfriars Movers work with a smile. We try to always maintain the highest standards of professionalism whilst remaining friendly. We believe that our combination of professionalism and friendliness earns us the trust that you should always have in your removals team. You are, after all, giving the responsibility of safely and reliably transporting your possessions to a team of total strangers. To speak to one of our friendly staff about your move, please give us a call on 020 3318 3039.
We understand that this is your move and it should be done exactly the way that you want it to be carried out. We have the experience and expertise from years of EC4 removals to advise you on a range of things such as packing order and materials. However, it is ultimately your move and we can be as involved or not involved as you want us to be. For example, some people like us to pack up the entire house from nothing and others like us to turn up to a completely packed house and just load it into our removals vehicles – some people even like us to follow their guidance on that. Our attitude is laid back to allow you to intervene as much as you see fit, but we also make sure we work extremely efficiently to get everything done. This saves you both time and money.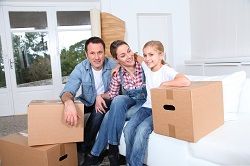 For all our EC4 removals services we try to keep our prices as competitive as possible as this means we can offer you the best of everything; value for money and exceptional service. We want you to feel that your moving experience has been greatly improved by our staff. Of course, any team of movers would improve your moving experience because it would share the work load. However, we believe that our team is special and your move will be especially stress free because of them.
As locals to the Blackfriars area, we can also add a little local colour to your move. If you are moving into the area from afar then we can give you handy tips and make you feel instantly at home. However, if you are moving out of the area then you can feel like you are taking a little piece of home with you and that sense of familiarity will add just a little more ease to your moving day.
Our team of movers can also be designed to best fit your request. You might just have one helping hand if you choose to use our man and van service for a smaller job or single person move. On the other hand you really might have a team of movers if you require a lorry or two for a large family home move. To discuss your options please call us on 020 3318 3039.
We know how important it is that every aspect of moving day is as stress free as possible and we think that our manner and attitude to your move and your requests makes your moving day a breeze.
Blackfriars Removals would love to hear from you today on 020 3318 3039.