Uncomparable EC4 Removals in Blackfriars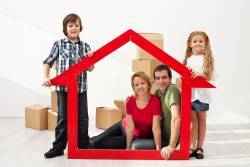 The days and weeks leading up to a house move are full of surveys, decisions and paperwork. Finding the new house can very quickly seem like the easy part. It is also quite likely that by the time you get to moving day it is the surveys, decisions and paperwork that will seem like the easy part. Well, we at Blackfriars Removals want to make every aspect of your moving day easy too.
We are your prime Blackfriars removals company and we provide a wide range of EC4 removals services, all competitively priced and each of them focussed on prioritising the needs of the client and ensuring that you are happy.
We aim to provide a friendly service while never compromising on the quality we offer, across the board. Though we are local to this area we would never turn down a job due to the location. Our local knowledge makes us the perfect choice for people moving into and out of the area so wherever you are coming from or going to, you can have a little piece of Blackfriars with you. We cover the whole of London, the UK and across Europe if you need us to. We love to be challenged in a lot of aspects, including location and if you can think of an exciting way to challenge us with your move then give us a call to discuss it on 020 3318 3039.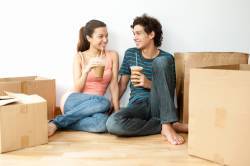 We like to let you make all the biggest decisions in your move. However, if you would rather just hand the whole house over to us and let us make all the decisions then we are absolutely capable of doing that too. We can pack the house from top to bottom and load the removals vehicle efficiently and as we see fit. We are experts in all areas of the removals industry so we will make sure you don't spend unnecessary money on additional packing materials or a larger vehicle than you require. If you call us on 020 3318 3039 and allow us to assess your property then we can advise you. You might only require a removal van. We won't insist on anything and we certainly won't insist that you spend money on things you don't need.
We are expert packers. We pack boxes so that they are both safe to carry and space efficient. We also pack the lorry or van to make sure that the chances of damage in transit are miniscule. We can wrap the furnishings which require wrapping and appropriately package ornaments, pictures, mirrors etc. against damage. We don't want any cracked mirrors – or the associated bad luck on any of our moves.
We don't just carry out house removals; we also have a variety of options for Blackfriars office removals and a fantastically secure EC4 storage facility which is, again, a great option for those who are moving into or out of the Blackfriars area. If you have stored your possessions in our safe storage units then it is in a familiar environment and handy to drop off as part of your move out of the area, or it is on your doorstep in your new home.
If you think you could benefit from any of our services then give us a call on 020 3318 3039 or feel free to explore the rest of our website for any more information on how we can best be of service in your relocation. Blackfriars Removals is your go to removals company in Blackfriars and further afield.